12 YARD
DUMPSTER
We recommend a 12 yard dumpster rental for customers needing to get rid of household junk, general waste, renovation materials, construction materials, wood or green waste, and similar items with volume. The back of the bin fully opens, making it easy to load.
If you need to clear some things from your home or work place, clean up the yard, or if you have other materials with volume such as wood, roofing, construction waste, or general clutter, then this is a great bin when the space for the dumpster is limited.
On average, the 12 yard bin holds roughly 1 tonne (2200 lbs) of standard household waste, so it is a much better option than taking four pick up truck loads to the transfer station yourself. We also have access to Material Recovery Facilities (MRFS) where items can be sorted and recycled whenever possible.
If you do have space restrictions such as a laneway or a strict entrance to your site, our hook lift system and experienced drivers ensure that our bins can fit in even the tightest spots.
All bin sizes are approximate. For an accurate 12 yard dumpster rental cost, you will need to contact us.
We are always here to help and answer any further questions you may have. Please contact us for a free estimate at 604-728-5486.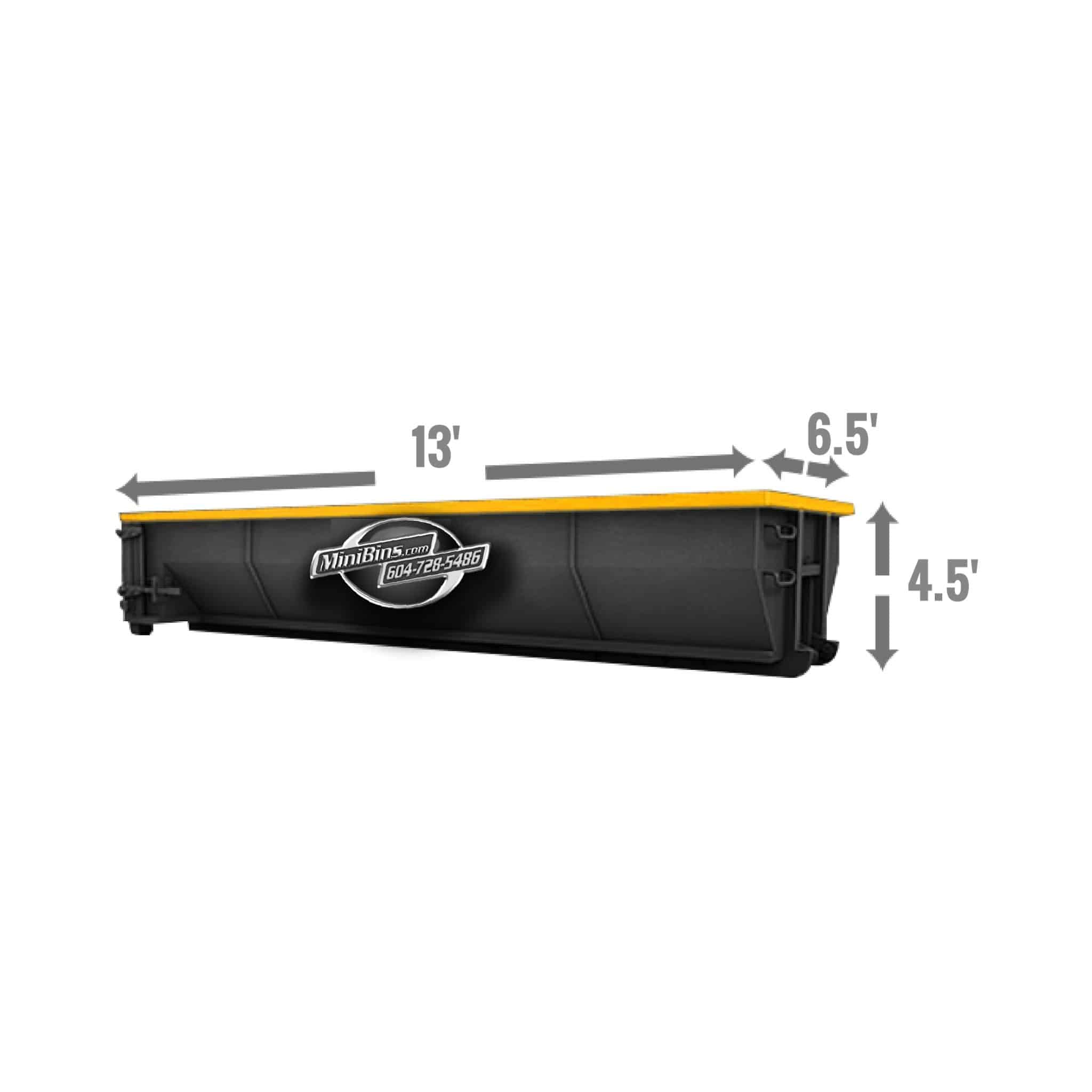 WASTE DISPOSAL & RECYCLING
OUR DUMPSTERS
20 Yard Dumpster
Approx14 feet long x 8 feet wide x 5 feet tall.
Approx 7 trucks load.
CUBIC YARD
CALCULATOR
Calculate your required bin size based off how much waste you have.
All Bin sizes are Approximate.
Dumpsters are available for delivery seven days a week. Pick-up and delivery times can be arranged 24 hours a day.
MINIBINS
ORDER A DUMPSTER