40 YARD
DUMPSTER
We recommend a 40 yard dumpster rental for customers needing to get rid of industrial waste or demolition waste, and similar materials with large volumes. The back of the bin fully opens, making it easy to load. The space the 40 yard bin takes up is significant, and the loading height is very high, making 40 yards great applications for loading with equipment or machinery.
The 40 yard dumpster rental is also our most popular bin for industrial and manufacturing applications
We are always here to help and answer any further questions you may have.
Please contact us for a free estimate at 604-728-5486.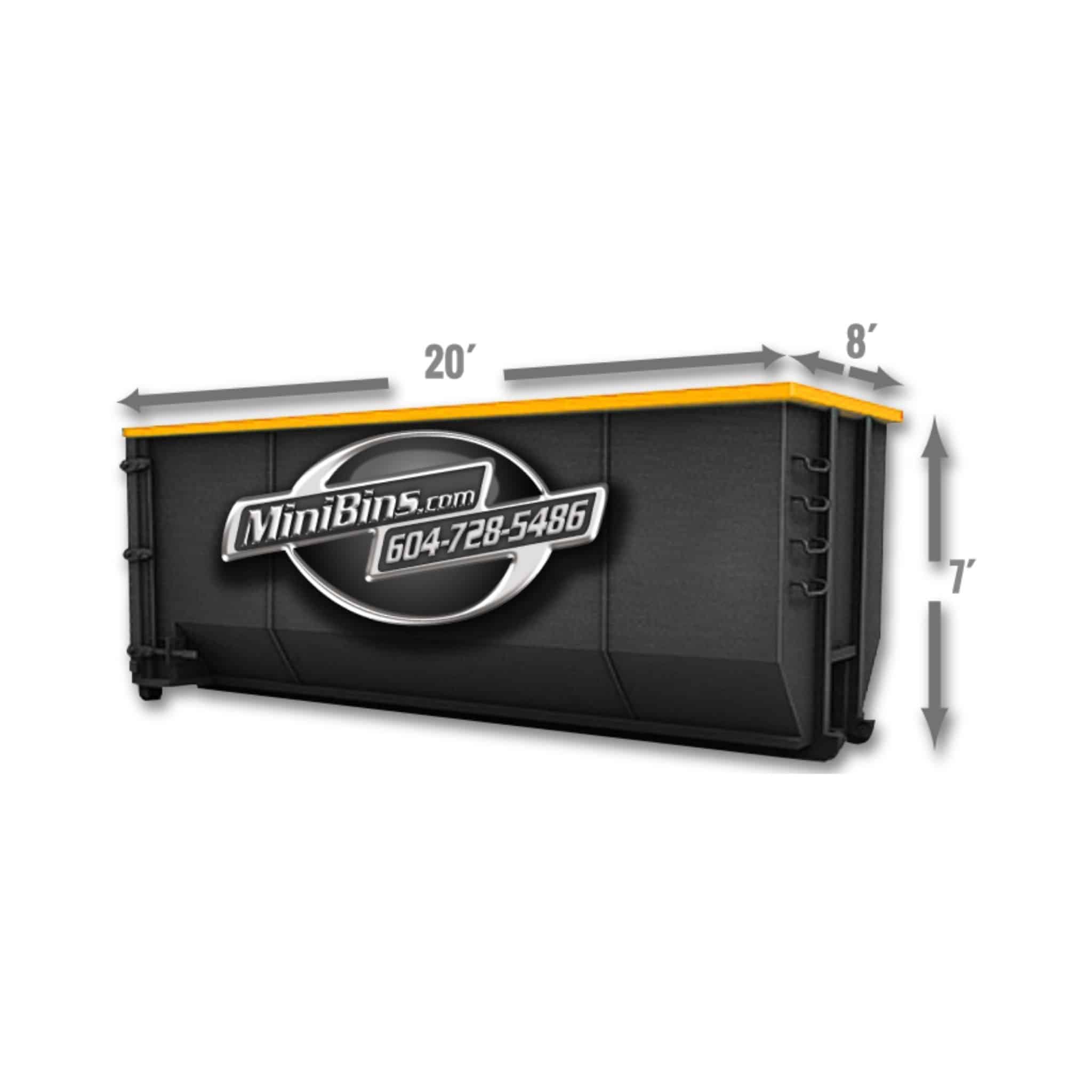 WASTE DISPOSAL & RECYCLING
OUR DUMPSTERS
20 Yard Dumpster
Approx14 feet long x 8 feet wide x 5 feet tall.
Approx 7 trucks load.
CUBIC YARD
CALCULATOR
Calculate your required bin size based off how much waste you have.
All Bin sizes are Approximate.
Dumpsters are available for delivery seven days a week. Pick-up and delivery times can be arranged 24 hours a day.